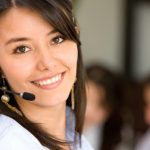 There's no place like home, but an insurance claim can make home feel like hell. At Richfords we are experts in fire, flood and water damage restoration.
We have over 40 years' experience in restoring properties after they have suffered and insurance claim as a result of damage. Our team has the skills and equipment needed to implement the repairs to the building or contents in question.
Our expert Technicians are trained to British Damage Management Association (BDMA) Standards, so you can feel confident that Richfords work to restore your home or business, all work will be completed to the highest standard.
Whether it's a corporate or domestic insurance claim or you are an Insurer looking to find out more, our team of trained restoration professionals will be there to advise you at every stage. Please take a look below at how we can help you.
If you need advice on actions you can take yourself please click here. "What To Do Next" has been published on behalf of Fire and Rescue Services in Cornwall , Devon, Dorest and Wiltshire.
For more help and advice about insurance claims Citizens Advice provide a lot of useful information.