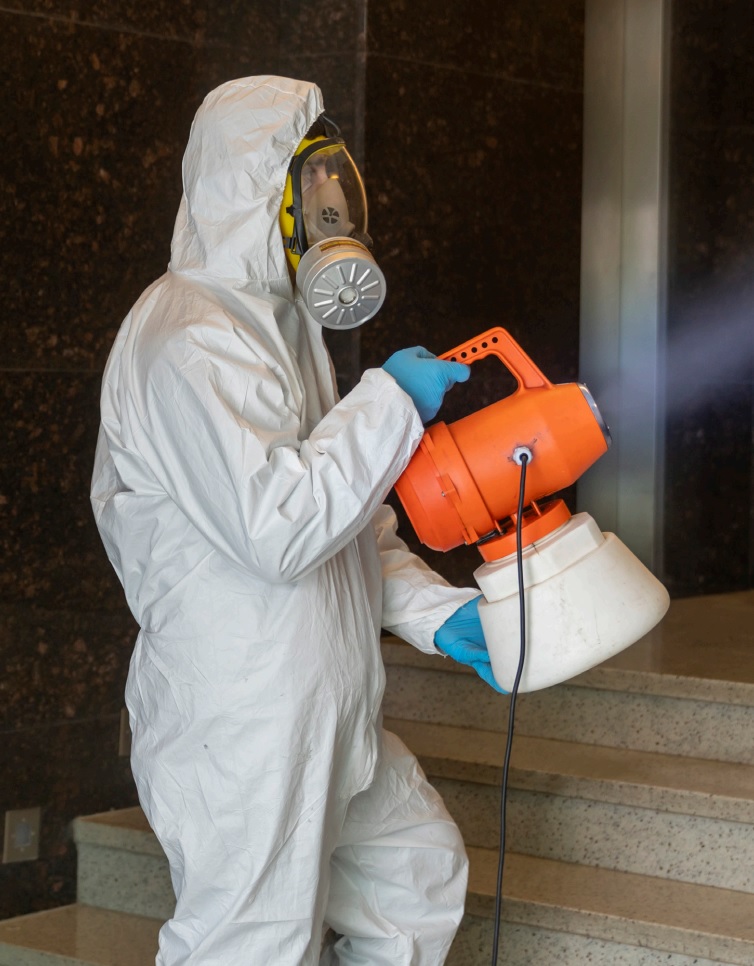 Key Benefits
Emergency Cleaning and application of disinfectant
Instant onsite hygiene test results
Reoccupy premises in as little as 2hours after cleaning
Application of EU BPR compliant disinfectant
No residues after the application of disinfectant
No Chlorine or Alcohol used
Richfords have built a 40-year reputation in providing premium emergency cleaning solutions for commercial, industrial and business clients. A growing number of clients have asked us to develop a service for cleaning, sanitisation and the application of disinfectant, tp protect against viruses, bacteria and mould.

Richfords Virusafe service makes use of proven technology and methods to meet the highest standards. Following the recent outbreak, there has never been a better time to protect your staff and customers than now!

The Virusafe Cleaning and Application of Disinfectant service employs a three-phase emergency cleaning approach to ensure maximum results and peace of mind. Call today on 01209 722 522 or fill out our contact form and one of our trained Project Mangers will call you back, CLICK HERE
Phase one: Cleaning
The first phase is a cleaning cycle where we recommend a thorough cleaning of frequent touch-points with an anionic detergent. Ideally, this work should take place before our arrival.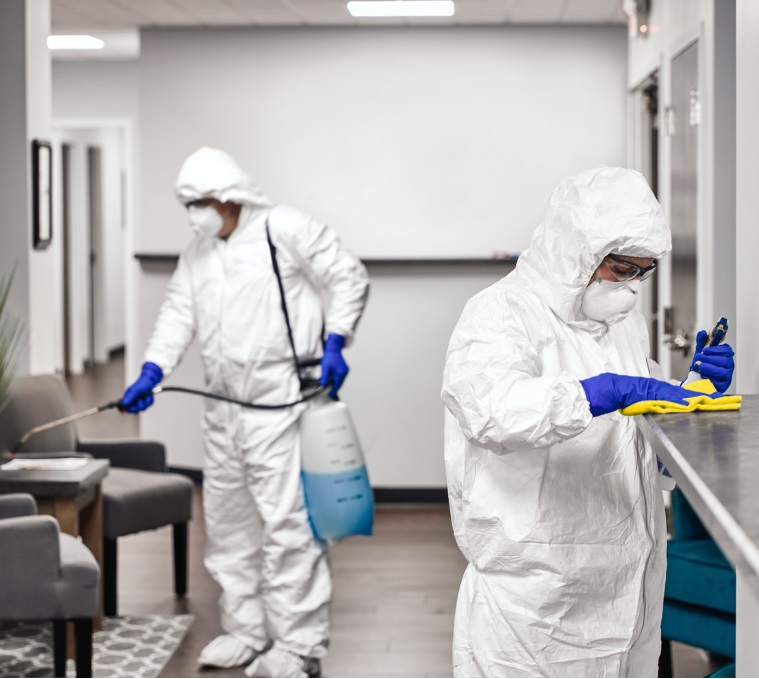 Phase two: Testing
Once cleaning and sanitisation are complete, Richfords will carry out extensive hygiene testing of your premises to ensure that cleaning has been effective and to provide maximum peace of mind, regarding the effectiveness of the sanitisation. We provide these test results to you for your records.
Phase three: Application of disinfectant
Following successful Hygiene testing, Richfords will apply the Virusafe fogging treatment. This full-surface and atmospheric application of EU BPR compliant disinfectant is highly effective in the eradication of viruses, bacteria and fungi. Furthermore, the treatment leaves no residues, and the
building can be ready for reoccupation in as little as 2hrs.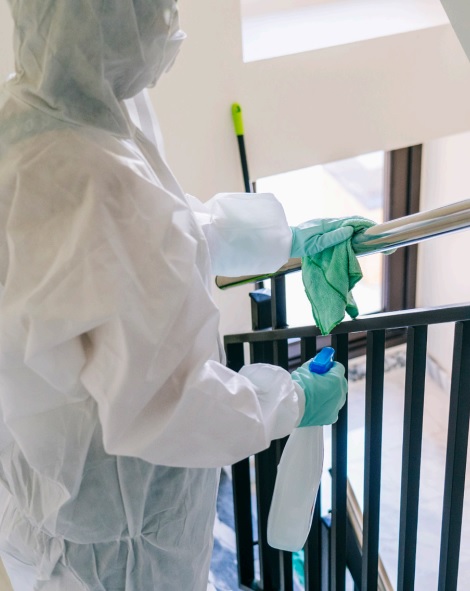 Why is fogging so effective?
Making use of an independent and extensively tested hydrogen peroxide-based solution, the Richfords Virusafe fogging system is highly effective application of disinfectant and in eliminating viruses, bacteria, fungal spores and fungi. Hydrogen Peroxide affects the cell wall of these organisms and thus denatures them.
The use of a fogging treatment means that the disinfectant is evenly applied to all areas and ensures effective treatment.
Project Management
Richfords appoint a dedicated Project Manager for each Virusafe service.
Your Project Manager ensures that you have a single point of contact and ensures smooth delivery of the service.
Use of Premises
Following the cleaning phase, we can complete the testing and application of disinfectant phases in as little as two hours.
Domestic Premesis
Naturally many people are concern about how to keep their home clean and safe during the outbreak. Cleaning should focus on high contact areas. Start by cleaning high contact surfaces, such as door handles, any work surfaces. Use a clean cloth and apply a anionic detergent to the cloth and carefully wipe surfaces until clean. Change cloths regularly to avoid spreading contamination.
Once surfaces are clean from dirt and soil then apply a disinfectant solution, many suitable disinfectants are available from your local supermarket. Unicef provide further useful information about cleaning and applying disinfectant in you home, CLICK HERE for more information.