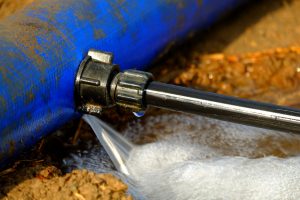 Richfords has over 40 years' restoring water damage caused by burst pipes and escape of water. Furthermore, work wit all of the UK's main buildings and contents insurers on their customer's properties after an escape of water claim.
Escape of water is the term given if you have suffered water damage within your property from a fixed appliance. This could be anything from burst or frozen pipes to an overhead leak or a plumbing emergency.
Most insurance policies require you, the policyholder, to "mitigate" the damage after an escape of water. That means your insurer expects you to take action to reduce the damage caused and therefore reduce the cost to them. One way you can do that is by calling Richfords. You insurer we pay for our work. Our Technicians will take action to reduce the damage. And our damage report will help your insurer register your claim.
We survey the damage
Extract standing water
Install dehumidifiers and drying equipment
Provide a damage report for your insurer
Restore treasured contents
We'll work quickly to minimise the damage to your property and to avoid secondary damage. Click here to find out how we work and can help you recover from an escape of water or burst pipe.
Standing water in the property can lead to mould growth and further damage. So delay can make the damage much worse. Call now to avoid further damage. Our specially trained Technicians will reduce the damage by quickly removing the water, cleaning, sanitising and then installing dehumidifiers.
Not only are Richfords one of the leading restoration companies in the UK, but we pride ourselves on using the latest technologies and most innovative drying solutions. Our technicians have the expertise and knowledge to treat each situation promptly and professionally. So with Richfords, you can rest assured that your escape of water soon be a thing of the past.
For more information, The Association of British Insurers offers useful details on burst pipe and escape of water claims.